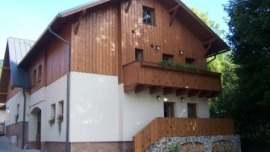 Železná Ruda close to center

→

Železná Ruda •
The newly renovated pension U Kaplicky is located in the attractive part of Sumava, in Zelezna Ruda.
Our family pension is situated in a quiet part of the town, even though its location is well connected to the city center itself and to all other services which city can provide. Zelezna Ruda is known as a recreation center and an ideal starting point for your summer and winter holidays.
more info